Your Reliable Source for

Equipment Sales and&nbspServices
We Stock: Up to 2" and 6000psi Hose, 10,000 psi Hose, Hose Connections, Cylinder Packing and Chrome Rod, Pump and Motor Seals, Hydraulic Oil.
We Repair: Hydraulic Cylinders, Pumps, Motors, Valves and related equipment.
See our Products tab for full list of products available.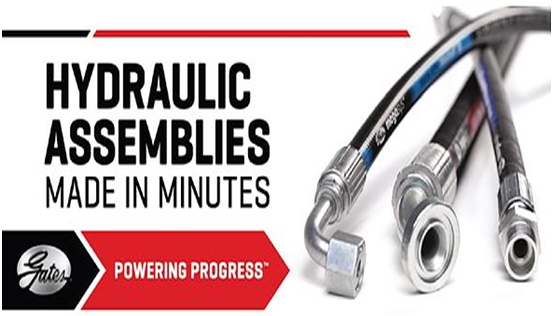 Truck Carried Forklifts
Heavy Duty Mig Welded Frame
Maximum Load Capacity: 4500 LB
Machine Weight with Mast: 4500 LB
Kubota D1804-CR-TIE4 WATER COOLED ENGINE
Danfoss MP1 Hydrostatic Pumps and Motors
Danfoss 25cc Gear Pump
Heavy Duty Fairfield Drive Hubs and 8 Ply TSL Swamper Drive Tires for Longevity
Spring Centering Husco Hydraulic Valves for Precise Load Control
EXCLUSIVE Carriage Equipped with Side Rollers to Prevent Frame Distortion
Hydraulic Stabilizer Legs for Added Stability
Adjustable ITA Class II Forks
Dual Rear Caster Wheels Featuring a Positive Spring Loaded Firing Pin Lock
Upright Caster Spindle Equipped with Heavy Duty Timken Bearings
External Fuel Sight Gauge & Hydraulic Temp/Level Gauge
Easy Accessibility to Oil Dipstick & Fuel/Oil Filter From Rear of Machine